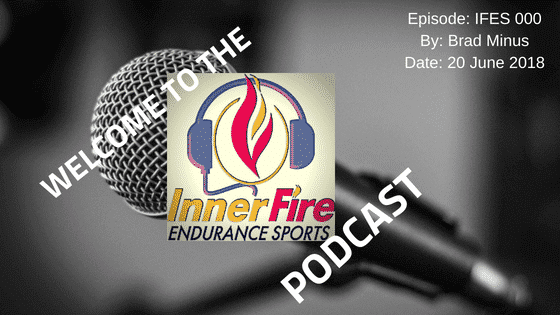 Episode: 00​0
Title: ​Welcome to the Inner Fire Endurance Sports Podcast
In This Episode:
This episode is the introduction to the podcast. It is the introduction to the host, Coach Brad Minus, and gives a quick description of the what to expect in the coming episodes.
There will be three types of episodes:
Info based episodes which is Coach Brad chatting about a topic pertaining to endurance sports, training, nutrition etc.
Interviews with other athletes (age grouper,elite or pro), coaches, clients, or experts.
Product Reviews of items specifically tested by Coach Brad (He does not receive monetary compensation for these reviews.
Subscribe to the Inner Fire Endurance Podcast:
Follow the Host:
Follow our Host
Join the Conversation
Question of the Week:
Are there any specific topics, products or people you would like to hear about in upcoming episodes?​