Happy New Year!!  Welcome to 2014 and the year of YOU!
It's that time again.  The beginning of the new year and time to set some new goals.  Notice I am stating resolutions, these are goals.  In my experience, the best way to set new goals is to make sure that each one of them is SMART.
S- Simple
M- Measurable
A – Achievable
R – Realistic
T – Timely
Let's take a look at the last year 2013-
Personal:
1. Get over my fear of leaving my day job and get my business off the ground. – Business is good, I have had up to 13 clients with 9 still with me after the tri season was over.  I have 3 that have contacted me wanting to start in March.  With a full-time job, it keeps me busy.  Luckily a few of these are virtual so most of the work is email, phone and Training Peaks.
2. Reduce debt by minimally 50% – Complete – Actually more like 75%
3. Re-commit to a financial plan and budget – Complete – see #2
3. Complete my Certified Personal Trainer, USAT Level 1 coach, and USATF Level 1 and minimally begin my Certified Nutrition Professional. – Complete except for CNP (*also added RRCA, Newton & Lydiard Certs)
4. Blog at least 5 times a week – Unfortunately, this did not happen more like once, but will re-commit for this year to at least 3.
 Sports & Fitness:
 
1. 2 Ironman Triathlons: IM Louisville, IM Florida – IM Florida, but IM Louisville turned out to be more financial
then not trained.
2. IM FL in less than 12 hours – This one was discouraging. Read about it.  – I am thinking about doing another one for vindication.
3. Running average pace at 7:30 min/mile at RPE 2 – I got to about 7:45 for a 10k
4. Biking average pace at 22 mph at RPE 2 – Complete – hit this at IM Augusta
5. Swim at 1:45 per 100m at RPE 3 – Incomplete – will have to focus more on the swim this year
6. Start CrossFit as strength training – Started it, but stuck to more of a Lydiard method.  Will be incorporating at least once a week during strength phases.
7. 1 half-marathon at 1:35 or less – 1:43 was still my best.  Have to dedicate to this one again
The score is 8 out of 13 completed with each at least attempted. I would consider it a successful year, but I would like to do better.
What's in store for Coach Brad in 2014?
Personal Goals:
1. Completely eradicate debt
2. Start another passive income stream with the possibility for full-time income. (already started actually)
3. Have a plan by the end of the year for leaving my full-time job
4. Communicate more with family
5. Start a financial plan for the future
6. Understand more about SEO and Internet Marketing
7. Blog 3x per week minimally
8. Complete CNP, USAT Youth & Juniors, USAT Official and start CSCP certifications
9.  Less take-out and dining out, more cooking. (25 out of 30 days a month)
Sports & Fitness Goals: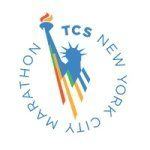 1. New York Marathon – 3:40 or better
2. Half Marathon – 1:35 or better
3. Conversational pace at 7:30
4. Complete 2014 miles ran
5. Possible Vineman Ironman Distance?? (Vindication Race)
6. Complete two 70.3 triathlons
7. Swim at 1:45 per 100 for 2 miles
8. Inaugural ITU Chicago Triathlon – 2:25 or better
9. All members of the TNT I am coaching crossing finish line at both Nike Women's and RnR San Diego
10. First – Complete Dopey Challenge with a smile.
How about you?  What are your goals for 2014?  Are they SMART?
Carpe Vitam!!!

(Seize Life)