~This is a guest post by a friend of mine, Dr. Karen Danish, LAP ~Enjoy!~
It's difficult to talk about nutrition without fitness, and fitness without nutrition. They go hand-in-hand, and help balance each other out, creating a healthy body and mind. Proper nutrition fuels the muscles to help us power through not only tough workouts but our day-to-day activities. Nutrition, by definition, is a process the body uses to digest food and use it for energy, growth and development. Fitness describes our body's ability to process energy in the most efficient way possible. It covers a wide range of topics including endurance, body composition, strength and flexibility. Without proper nutrition, our bodies have the inability to work on fitness levels. See? You just can't talk about one without the other. Here, we'll talk a little bit more about how nutrition helps your fitness, how a lack of nutrition hurts it, and why exercise alone isn't enough.
Have you ever heard, "You are what you eat?" It's true, especially when discussing nutrition and fitness. And it's pretty simple. Eating bad food makes you feel bad, and eating lots of good food makes you feel really good. Foods that are packed with vitamins, nutrients and are more natural are better for you and your body. Higher calorie, processed foods take a toll on your body and daily routine. Foods higher in nutrients give you energy, keep you focused on work or chores, and a healthy diet can promote good health habits in all areas of your life. When you eat right, your body works more efficiently, giving you the energy to exercise and keep up your fitness routine.
You know that good foods make you feel and look good, so why do bad foods hurt your fitness? Things on the outside might look ok with a poor diet, but on the inside, blood sugar levels are adversely affected, cholesterol levels can skyrocket, major damage can be done to the heart, and your digestive tract will not work as efficiently. Your motivation to keep up a healthy exercise routine will take a hit as well. You won't have enough energy to make it a priority. It's just a fact: you cannot out-exercise a bad diet.
Many people think that even if we don't maintain a perfect – or even great – diet, we can hit the gym and still maintain a healthy body. This is not only wrong, but dangerous. If you load up on unhealthy, sugar-laden foods then head to the gym for an intense workout, it spells trouble. Eating foods that are packed with nutrients are better for powering a workout and helping you sustain your fitness level. The wrong kind of fuel will cause an inevitable breakdown at some point. Your body needs and deserves the right kind of energy, which is important to an active lifestyle.
It's simple: nutrition and fitness go together. Always. Your body needs a healthy diet in order for it to what you want it to do efficiently. Consult a doctor or dietitian with specific questions about what you should be taking in to support your fitness routine.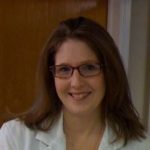 This post was written for IronGoof, by Karen Danish, LAP. Karen is a licensed acupuncture physician and a valued staff member at Anne Hermann MD, PA, St. Petersburg Weight Loss Clinic.